How time flies! It's almost 4 years (July 19, 2010) that this blog went online. Ever since that, this site had the same look.
Four years are a long time for the World Wide Web and the site's look became quite a bit dated. Even worse, it didn't respond to small screen sizes like those of smart phones or tablets which four years ago were not as common as they are today. So it was time for a new (responsive) theme and voilà … here it is!
Please enjoy this site not only on your desktop, but also on your mobile devices.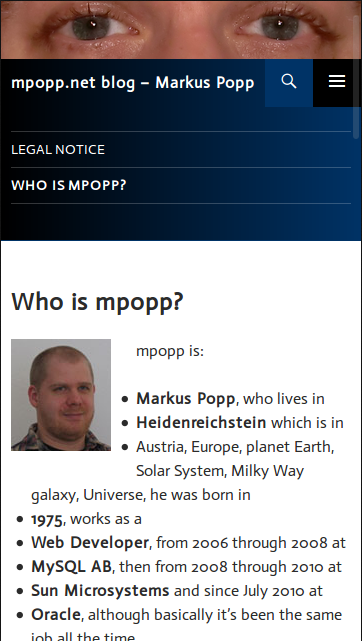 (Psst, there's a rumor going around that db4free.net is up for something new as well.)